China's power generation climbed 7.8% in first 7 months
http://www.gcl-power.com/en/about/newdetail/5252.html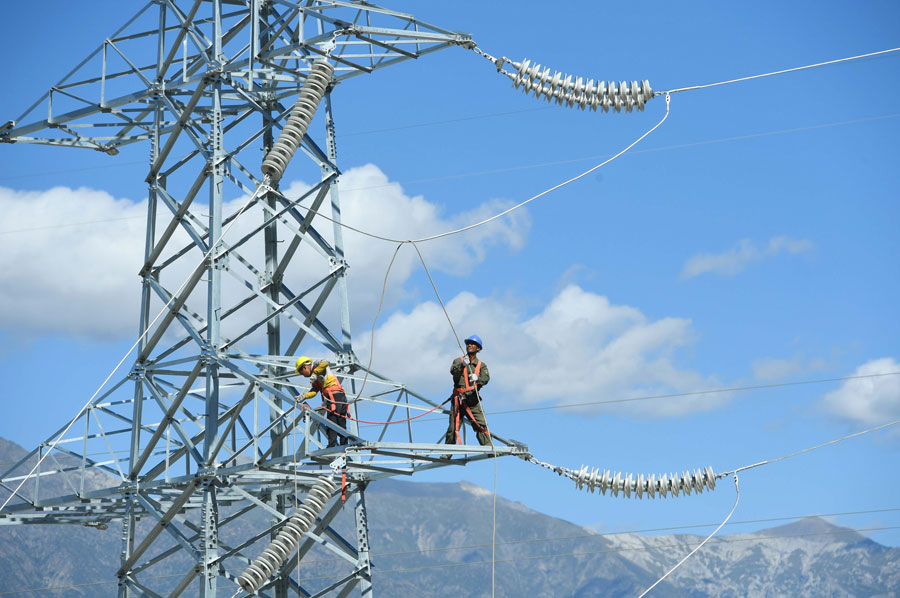 China's power generation continues to expand, up 7.8 percent year-on-year in the first seven months of this year, the National Bureau of Statistics said Tuesday.
The growth was slower than the 8.3-percent expansion recorded in the January-June period.
Ongoing scorching weather and a high demand for electricity from industrial manufacturers propelled the rise in power generation.
In July, China generated about 640 billion kilowatt-hours (kWh) of power, up 5.7 percent year-on-year. The daily power generation reached 20.65 billion kWh, the highest on record.
In breakdown, thermal power saw a slight increase of 4.3 percent year-on-year in July, yet the growth rate was down 2 percentage points month on month.
The growth rate of hydroelectricity picked up its pace and expanded 6 percent year-on-year, as the average rainfall increased 18.9 percent in July.
As for new energy power, wind, nuclear, and solar power generation increased 24.7 percent, 14.2 percent, 10.9 percent year-on-year, respectively.
The power generation data was released together with other energy indicators.
The output of raw coal amounted to almost 2 billion tons in the first seven months, up 3.4 percent year-on-year.
In July, coal imports surged to 29 million tons, the highest since January 2014.
Crude oil output saw a slight drop of 2.1 percent in the January-July period, reaching 109.95 million tons.
China picked up the pace in importing crude oil in July, from a 4.9 percent decrease to a 3.7 percent increase.
Gas output saw a 5.5 percent rise to 90.5 billion cubic meters in the first seven months this year.
Gas imports continued to grow at a high speed. From January to July, China imported 49.43 million tons of gas, an increase of 34.3 percent year-on-year.