Rising gas demand to lift trade ties
http://www.gcl-power.com/en/about/newdetail/5250.html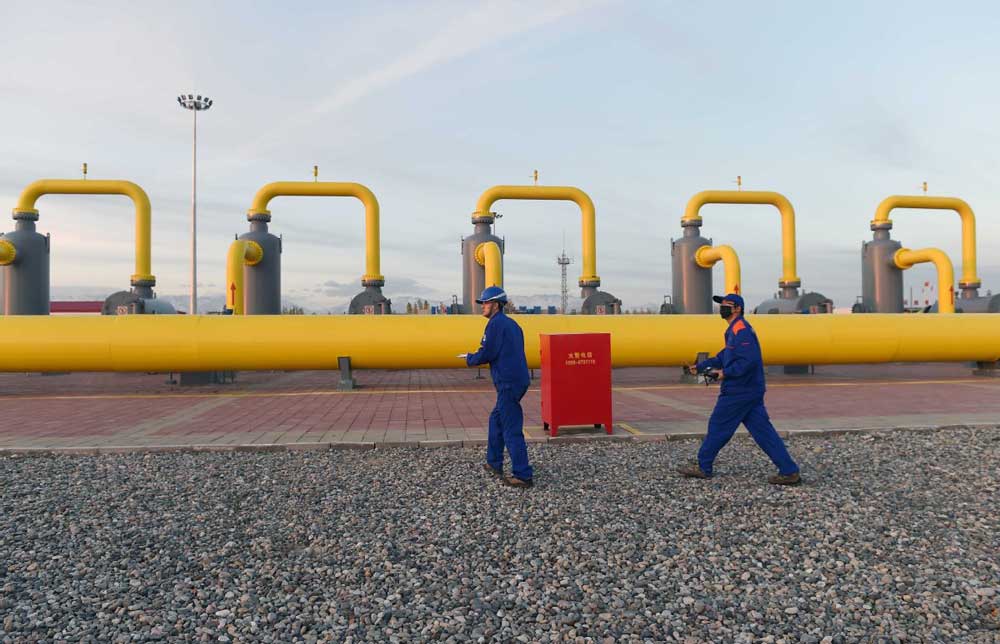 China's rising demand for non-polluting natural gas is expected to spur trade ties with the member states of the Shanghai Cooperation Organization, analysts said.
"Gas-rich countries including Russia and Central Asian nations will play a significant role in the natural gas trade cooperation with China, with pipeline gas imports from Central Asia and Russia expected to total 85 billion cubic meters by 2020," said Wang Lu, an Asia-Pacific oil and gas analyst at Bloomberg Intelligence.
"We estimate imports, led by State-owned oil majors such as China National Offshore Oil Corporation and private companies such as Guanghui Energy, may grow at a 17 percent average annual rate between 2017 and 2020," she said.
"Considering China's dependence on imports to satisfy gas demand will rise to 75 percent in 2020 from 57 percent in 2017, China's higher gas-consumption goals will be fulfilled by higher imports."
Despite the fact that gas production growth at China National Petroleum Corp and China Petroleum and Chemical Corp is set to surpass that of oil between 2018 to 2020 thanks to the development of shale gas, domestic production and pipeline imports won't be enough to satisfy China's growing gas appetite, resulting in continuous growth in natural gas imports, she said.
China has already forged a variety of gas cooperation deals and undertaken investments in recent years with the SCO members, including the Yamal liquified natural gas project in the Arctic region of Russia between CNPC, the country's largest oil and gas producer by annual output, and Novatek, Russia's independent natural gas producer.
Being the world's first integrated project for polar natural gas exploration, development, liquefaction and transportation, Yamal will see much of its output supplied to China and other Asian countries.
China will also import up to 38 billion cubic meters of gas from Russia each year through its China-Russia East-Route Natural Gas Pipeline by the end of 2020, when the pipeline is completed
It has also stepped up efforts in recent years to import more gas from Central Asian countries. The China-Central Asia natural gas pipeline built by CNPC, which runs through China, Turkmenistan, Kazakhstan and Uzbekistan, has transported a total of 203.2 bcm of natural gas to China over the past eight years.
Some 38.7 bcm of natural gas was piped from Central Asia to China through the pipeline in 2017, representing a 13.4 percent annual increase as China imported more to meet rising demand for clean energy.
China and the member states of the Shanghai Cooperation Organization, especially Russia, Kazakhstan and Uzbekistan, play complementary roles as importer and producers of natural gas, with China seeing surging demand in the domestic market, said Li Li, energy research director at ICIS China, a consulting company that provides analysis of China's energy market.
The robust energy industry relation also creates win-win deals that could bridge the demand-supply gap among SCO members and help make SCO members stronger, she said.
According to Li, China has always regarded the member states of SCO as a priority partner for energy cooperation, as China has been a top buyer and strategic partner of the abundant oil and gas resources from Russia and Central Asia, while China's financial support from institutions including the China Development Bank also helped deepen bilateral cooperation.
It's necessary to upgrade the country's pipelines, storage facilities and transportation networks to ensure gas supply, she said.